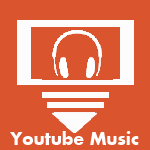 Everybody love music.
Youtube Music is the best app for you to enjoy Youtube Music.
Main categories
Top, Trending, PoP, Rock, COUNTRY, INTERNATIONAL, ELECTRONIC, R&B.
There are 9 top artists for each of the category. You can watch the most hot music video of these famous artist. Save these video and watch them offline.
This app has been well designed. You can watch or download the music video with one click. All the video is played in full screen. So you can enjoy the amazing creation of your favorite singer.
No ads anymore!
Of course, you can login your youtube account and watch your subscriptions. we support to login in with multiple accounts and you can switch between these accounts. If you don't have a Youtube account, you can create an account at Youtube.com.
This app is developed by third part developer. There is not any relationship between this app and Youtube.com. This app is not an affiliate program. Be ware of the copy right things, you must comply with the restriction of Youtube.com.